Description
The Most Comfortable Yet Safe Angle
Our BABY-SAFE i-SIZE FLEX BASE is adjustable to the most comfortable yet safe angle for your baby. In cars with inclined vehicle seats, a baby's head may tip forward when they are in an infant carrier. With the BABY-SAFE i-SIZE FLEX BASE you can adjust the base angle, providing an ergonomic, flatter position for your baby, keeping them comfortable and safe. The base can easily be adjusted to 4 different positions for your baby's comfort, and also includes a handy indicator to show you when the angle is too flat.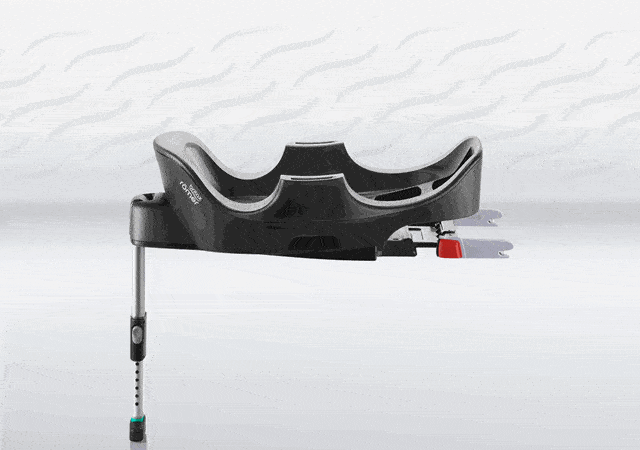 In cars with inclined vehicle seats, there may be a risk of your baby's head tipping forward when they are in an infant carrier. With our FLEX BASE you can easily adjust the angle of the infant carrier for a flatter, more ergonomic yet safe position of your child during any journey.
The support leg provides extra stability for the infant carrier base via the vehicle floor. It minimises the tilting and rotational movement and reduces the forward movement forces exerted on your child in a crash situation, helping to protect them. For a secure installation, the support leg can be adjusted to suit the height that's best for your car. The easy-to-read indicator shows you when the support leg is positioned firmly on your vehicle's floor.
The integrated handles, conveniently located on the side and front of the base, allow you to easily carry and move the base.
We know that parents of young children have lots of baby items to store so we have designed the infant carrier base with convenient storage in mind. The support leg folds up so you can easily pack it away in your car's boot or at home.
The ISOFIX ratchet system allows the ISOFIX arms to extend so you can easily fit or remove the infant carrier base from the ISOFIX anchorage points in the car. Once the ISOFIX connectors are engaged, push the base until it touches the back of the vehicle seat. This prevents the infant carrier from lifting upwards in case of an impact.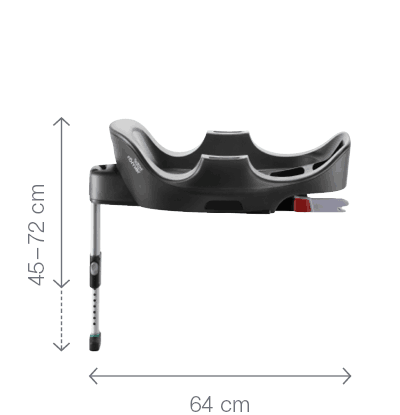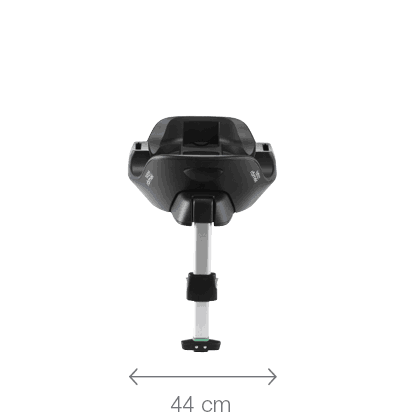 Not every seat fits in every car. To ensure that you pick the right seat, just choose your car to see if the car seat fits.