Description
The BRITAX BABY CARRIER has been designed to provide the highest level of long-wearing comfort for both you and your growing baby. The BRITAX BABY CARRIER features the CarryLong System, which reduces the risk of back and shoulder strain during extended wear by distributing weight across the shoulders, back and hips.
Not only does the BRITAX BABY CARRIER offer superior levels of comfort, but it is versatile as well. The ergonomic carrier allows you to face your baby inward towards you or outward to face the world, and accommodates infants from eight pounds to toddlers up to 32 pounds. To learn more about the carrying positions offered by the BRITAX BABY CARRIER, visit our Baby Carrying Positions page.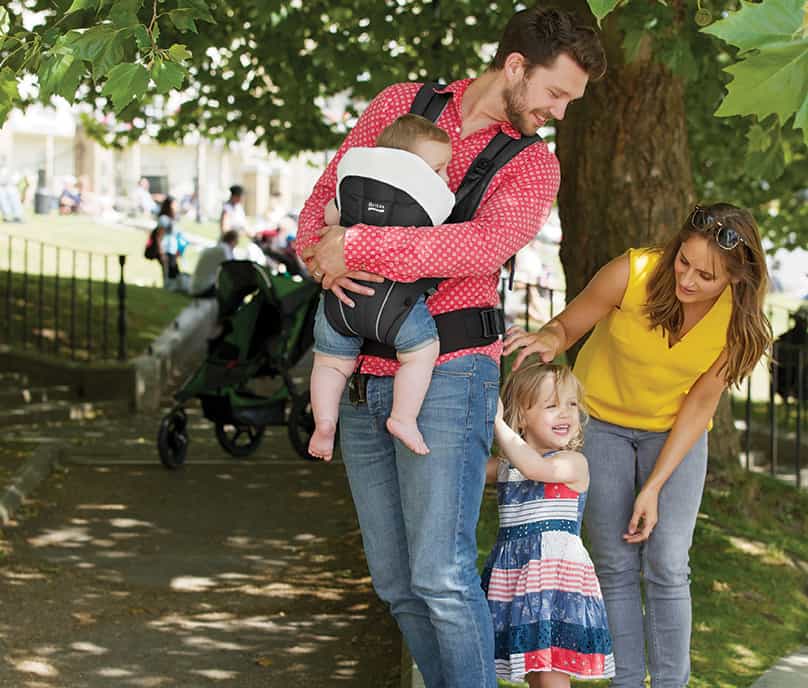 Multiple Carrying Positions offer parent versatility to face baby inward or outward
Padded Leg Openings protect baby's legs
Open and Contoured Design for breathability and temperature management
Simple Slip On & Off Design makes use quick and effortless
One-Handed Buckles and Snaps allow you to get your child in and out of the carrier easily
Harness Straps adjust from front of carrier for proper customized fit
Easy-Adjust Waist Belt accommodates 22 inches to 56 inches for the perfect fit
Excess Belt Storage Bands eliminate loose straps
Machine Washable for easy cleaning
100% Cotton Machine Washable Bib (included) protects carrier from stains
Adjustable Head Support provides head and neck stability for younger infants
Leg Loops reduce the size of leg openings for 8-11 pound infants for secure fit
Secure Harness and Pouch Design ensures that baby will stay securely within the carrier
Exceeds all ASTM F2236-09a and CPSIA requirements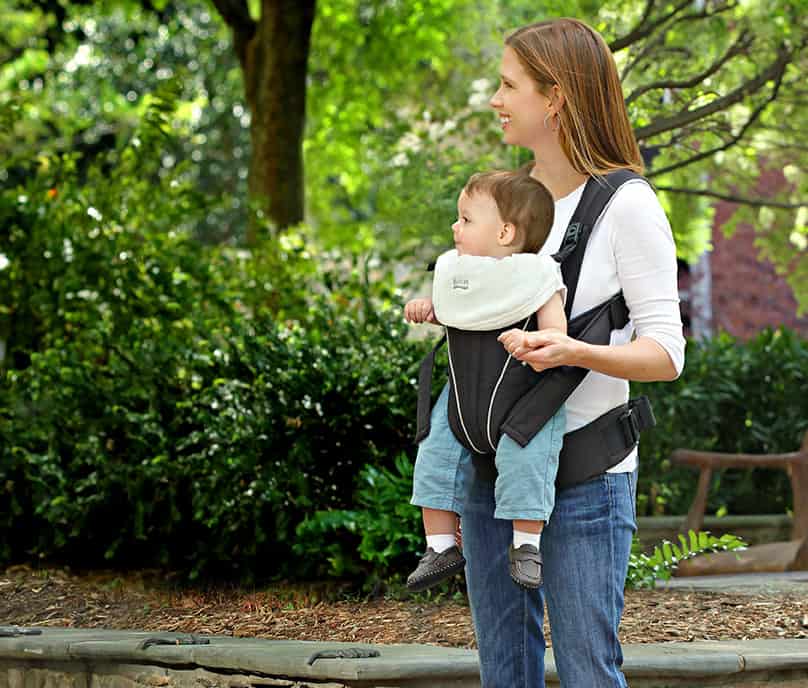 PRODUCT HIGHLIGHTS
Build connections – inward facing for younger babies

Feed curiosity – outward facing once baby is ready to explore

Natural sitting position – removable infant insert for smaller babies

Maximum comfort for baby – padded leg openings

Maximum comfort for you – CarryLong weight distribution system, easy over the head design

Safety built in – adjustable head support and leg loops

Bib included
DIRECTION OF TRAVEL
Inward facing
Outward facing
WHY BUY?
For easy comfort and total reassurance – for baby and for parent