Description
ADVANCED SAFETY PERFORMANCE FOR ALL AGES
Designed to keep your child safe from 9 months all the way up to 12 years of age, ADVANSAFIX III SICT combines a range of advanced safety technologies that exceed the legal requirements to give you even greater peace of mind. ISOFIX with Pivot Link minimises forward movement in the event of a collision, reducing the risk of head and neck injury for children of all ages, while our side impact protection (SICT) provides additional protection in the event of a side collision. And as your child grows and transitions from being secured with the integrated 5-point harness to being secured with the car's 3-point seat belt, the SecureGuard helps to keep the adult lap belt in the optimal position.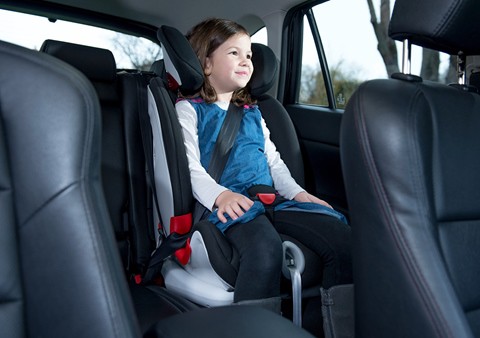 SUITABLE FROM 9 TO 36 KG
The ADVANSAFIX III SICT grows with your child as it can be used for children from 9 kg to 36 kg. This makes it the only car seat you'll need after an infant carrier. As your little one grows, you can easily switch from the integral harness (up to 18 kg) to using the car's 3-point seat belt (up to 36 kg) with the additional protection from our SecureGuard to secure the child in the seat.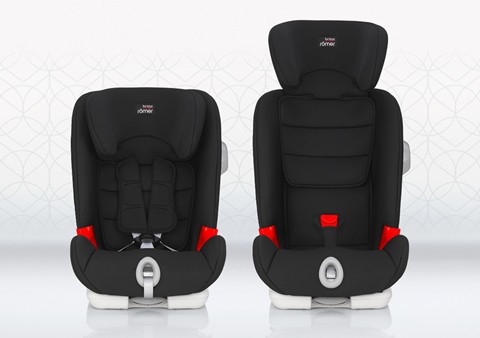 COMFORT FOR ALL AGES
Whether you're popping to the shops or driving on holiday, your child's comfort is essential for relaxed car journeys. And as they grow, so their needs change. No matter how old they are, whether its 9 months or 12 years, ADVANSAFIX III SICT adapts to suit to your child's specific needs. Approved for use in reclined positions for children of all ages, its soft padded side wings and adjustable recline positions mean you can be sure your child will be comfortable while travelling, wherever your journey takes you.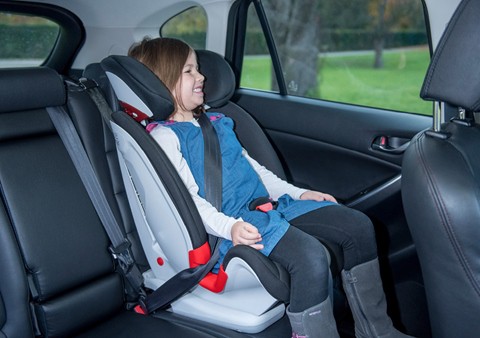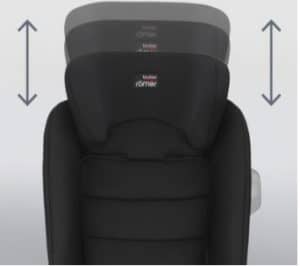 EASY ADJUSTABLE HEADREST
Our easy-to-adjust headrest was designed especially for older children, when using the 3-point seat belt to secure them in the car seat. The headrest can easily be adjusted to the correct position, just above the child's shoulders, with one hand - even while the child is sitting in the seat.
INSTALLATION
Indicators confirm the ISOFIX hooks are engaged
ISOFIT+ (direct connection to ISOFIX and V-Tether anchorage points) and 3-point seat belt
INSTALLATION INDICATORS/GUIDES

Indicators confirm the ISOFIX hooks are engaged
Indicator confirms the V-Tether has been correctly installed
Seat belt guides correctly position the 3-point seat belt over the child's shoulder and pelvis
The SecureGuard helps to ensure that the adult lap belt remains in the optimal position over the pelvic bones
IMPACT PROTECTION

Deep softly padded side wings
Pivot Link system to reduce forward movement
Performance chest pads to reduce forward movement
Flexible Side Impact Protection (SICT)
HARNESS
9 - 25 kg, 5-point harness
15 - 36 kg, 3-point seat belt and SecureGuard
SEAT
Height-adjustable headrest and harness with easy one-handed adjustment
Multi-position recline
DIRECTION OF TRAVEL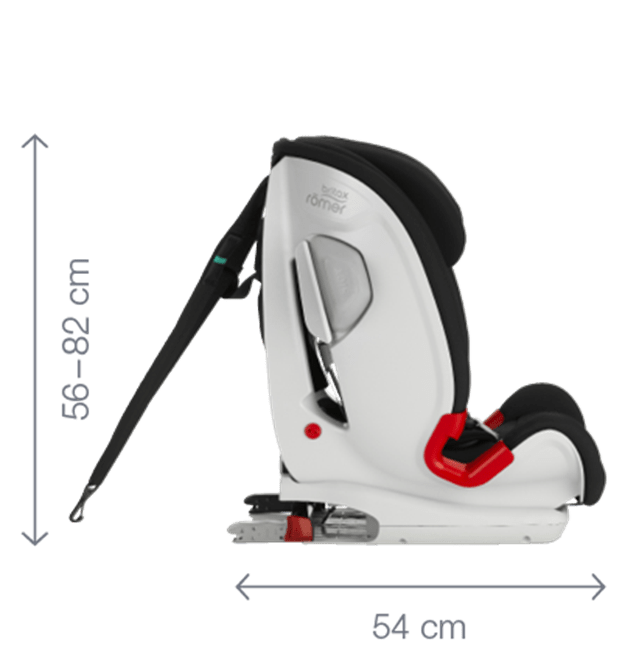 ISOFIX with Top Tether (Group 1)
Fitting a car seat 100% safely can be tricky because every car is different. That's why Britax Römer developed the first ISOFIX child car seat. ISOFIX is a standard system of connection points featured in almost all cars and establishes a secure and firm connection between the child's car seat and the car. So every time you, or a grandparent or friend, have to fit the car seat into your car, or into another car, fewer mistakes can be made. ADVANSAFIX III SICT specific requirements – a safe installation is completed with the use of Top Tether to allow optimum stability. Check the vehicle owner's manual to locate ISOFIX and Top Tether anchorage points in your car and ask your local retailer for a test installation in your car (please ask for a member of staff trained by Britax Römer), before you buy the car seat.
Belted with ISOFIX attachment and Top Tether (Group 2/3)
Britax Römer offers you more flexibility with the option to install your car seat with the car's own integrated 3-point seat belt. This option is handy if you will be transferring the car seat to different cars which may not all have ISOFIX. Seat belt guides on the car seat will help you install the seat correctly. ADVANSAFIX III SICT features integrated ISOFIX and Top Tether connectors that enable you to attach the car seat to the ISOFIX and Top Tether anchorage points in your car. The ISOFIX and Top Tether installation system offers superior performance in the event of an accident when your child is secured with the car's 3-point seat belt and ensures that the car seat is always firmly attached to the car, even when it is not being used by your child. Check our vehicle list or FIT FINDER® on the product page to see if the car seat is compatible with your car.