First smiles. First steps. First night without waking. We know there's nothing like the first time. Here at Britax firsts are our way of pushing boundaries so that you can live family life on your own terms.
Whether we're inventing new technologies, helping to shape safer legislation, or creating pushchairs, car seats, bike seats, infant carriers and active strollers that make new things possible – innovation is in our DNA.
We've packed 50 years of experience, passion and understanding of the way families live into one of the world's most advanced and flexible ranges of car seats, pushchairs and baby travel systems.
We understand that safety needs to work for your child and your lifestyle. We understand that expertly designed products are only effective if they work in the real world. That means a clear purpose and simple, intuitive functionality. We also appreciate that the choices involved can sometimes feel bewildering. Which is why we've made it our mission to make safe simple.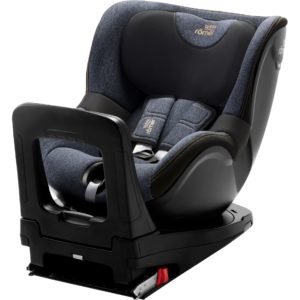 ---
The award-winning DUALFIX combines eye-catching design with state-of-the-art safety technology. Its 360-degree rotation means parents can choose when to switch their child from rearward to forward facing. Its host of safety features ensure a safe journey from newborn to four years.